News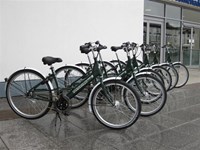 Bikes for Sale
25% off - limited time only
Didn't get that bike you wanted for Christmas?  Then we may have the answer, Southport Cycle Hire are now selling some of their unused and used Pashley Prontos.
The bikes are dark green, quality built and robust long lasting cycles, specifically designed to be low maintenance.  Their specification is as follows :
Welded steel frame (large size 22" / standard 18")
Heavy Duty 26" rear, 24" front wheels
Sturmey Archer 3 speed rear gear hub
Low maintenance Sturmey Archer hub brakes
Shwalbe Marathon puncture resistant tyres
Full length aluminium mudguards
High comfort padded saddle
Heavy duty forged steel cranks (170mm 42T chainring) 
The unused Pashleys are now £225 (rrp £600+) and the used are £75.  These prices are available for a limited time only so act now!
You are very welcome to view and test the bikes but please make an appointment first. Appointments and viewings will take place at our centre in Southport Station or alternatively if you just want an initial look, you can see the same type of bike in our cycle hire centre at the Eco Centre, Esplanade (open Mon to Sat).
All bikes will be checked and fully serviced by our qualified mechanics prior to sale.  
Unfortunately no warranty can be provided with any of our cycles, which are sold as seen. 
If you would like to arrange a viewing, please email Southport Cycle Hire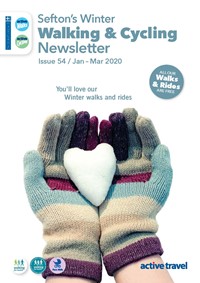 Latest Edition of Walking & Cycling Newsletter - Winter
There is something for everyone with the latest walking and cycling newsletter and its available to download now. It's the perfect companion if you enjoy walking and cycling in Sefton.  The newsletter is full of events and activities delivered through the Active Travel teams within Sefton along with information about partner organisations events and activities with a cycling and walking theme.
It's produced on a quarterly basis and is also available in hard copy from Health Centres, Libraries, Community Venues and Leisure Centres. The newsletter is available here for download now.  This latest edition covers the period from January to March 2020.
Alternatively contact us through our contact page and we can send you a copy.
News index